The idea is to minimise air pollution in northern India as farmers are forced to burn paddy crop stubble due to lack of on-ground support.


View Photos


The two industry bodies join hands to eliminate crop stubble burning
The Society of Indian Automobile Manufacturers (SIAM) and the Confederation of Indian Industry (CII) have come together to support farmers in Punjab in adopting alternative stubble management techniques for improving air quality across the state and northern India, including the National Capital Region (NCR). The two industry bodies have come together to undertake a specific programme called "Sukh da Saah" (meaning "Breath of Life") in collaboration with the government of Punjab, Punjab Pollution Control Board (PPCB) and Punjab Agriculture University. The objective is to ensure 100 per cent stoppage of crop stubble burning across close to 6700 acres of farmland in Punjab.
The idea is to minimise air pollution in northern India as farmers are forced to burn paddy crop stubble on their farms due to lack of on-ground support in terms of mechanisation and operators. The stubble burning is considered one of the major contributors to air pollution affecting villages and millions of people, as the smoke is carried across the region, leading to catastrophic drop in air quality, including the NCR. The entire cost of the operation will now be undertaken by SIAM and CII, and the on-ground implementation will be done by CII Foundation with support from SAFE (Society of Automotive Fitness and Environment – a SIAM initiative.
"This is really a milestone in Indian industry with two of the country's premier industry bodies collaborating, with utmost sincerity and dedication, on a project to benefit one of the foundations of our nation and economy, the farmers. For us at SIAM it is a definitive way of how the automobile industry continues to build the nation, responsibly," said Rajan Wadhera, President, SIAM.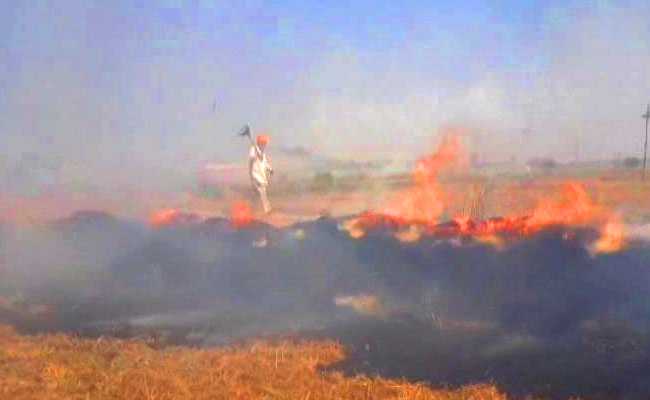 0 Comments
The initiative will be carried out from October to December 2018 in Jasso Majra and Mallewar in Nabha block of Patiala in Punjab. The solutions will provide an alternative to farmers who burn crop stubble and will include on-ground support using and implementing relevant equipment to offer a green solution and expertise.
For the latest auto news and reviews, follow CarAndBike on Twitter, Facebook, and subscribe to our YouTube channel.
Inkakavala is your news, entertainment, music fashion website. We provide you with the latest breaking news and videos straight from the entertainment industry.